Location
Located on the South-West part of Malapascua Island, the Resort itself is encircled by natural tropical gardens, which explains why we chose the name: Garden Resort.
The Logon-Beach (where the boats arrive from Maya, Cebu Island) is an easy four minute walk from the Resort. On arrival at Logon-Beach guests are greeted by our staff who assist with luggage and check-in information. Another point of interest nearby is the very popular Bounty Beach, a leisurely five minute garden walk from the Resort.
The quiet atmosphere of the Resort, surrounded by tropical gardens and with easy access to gorgeous white-sand beaches, provides an ideal retreat and ensures our guests enjoy their paradise vacation with us as your host at the Garden Resort.
Just one minute away is the Ging-Gings-Flower Restaurant.
Map of Malapascua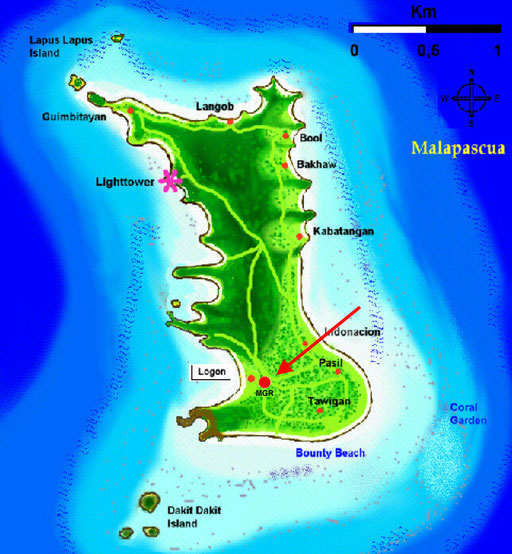 Source: Wikipedia, Mike Wieland